Laptop Service Center Hyderabad - Laptop Chip Level Service
Laptop service Centre Hyderabad is a popular name in the surround of laptop repair and services. We are offer trustworthy services using Advance technology in our Circle. Our technical experts are experienced in laptop chip level services for all brand laptops, make and model. Motherboard is an essential part of any laptop and has high functionality. If you encounter any problem at the motherboard chip level, you should hand over your laptop only to reliable professionals for good quality repair. The technicians at Laptop Store are very much skilled and knowledgeable in the field of laptop chip level services.
Our technicians are responsive, find out the problem accurately and present the right solution for your laptops. They are absorbed and highly dedicated to provide satisfaction for the customers. We can do the chip level service for all brands, make and models of laptops including HP, Lenovo, Acer, IBM, Dell, Compaq, Sony, Apple, Asus & etc.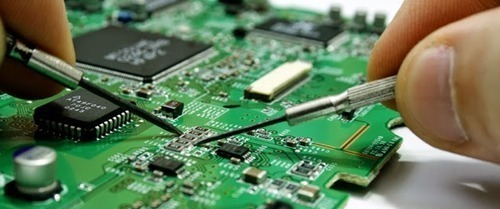 Laptops usually find out a motherboard depended problems like laptop restarting, hanging of laptops, memory control problems, keyboard controller problems, power supply problems, processor unit issues, dead laptops, display problems, bios problems, battery section issues, audio problems, D C pin, VGA, USB, LAN and wireless issues. All these are well serviced by the team of authority at Laptop Store. We dedicate you to timely delivery according to the promised schedule. We are well equipped with the necessary infrastructure to perform high level laptop repair and services for all brands of laptops.
Reasonable prices, High quality chip level service and highly skilled technicians are the most important factors that drive our perfect services in motherboard chip level service.